Adventure holidays
Slovenia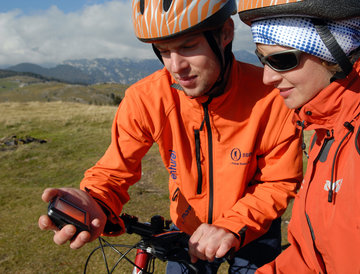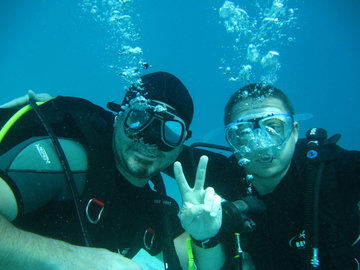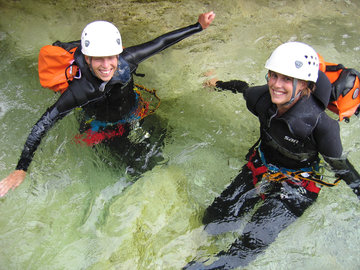 What are adventure holidays?
Adventure holidays Slovenia intended especially for those, who don't enjoy only in holidays combined of a good hotel, a beautiful beach and plenty of food. Our programmes are dynamic, educational and interesting, composed of sport's activities, natural and cultural sights and good traditional cuisine.
In Adventure center Nomad 2000 we present you the holidays, that include all the features of what you could have called more than an adventure. We offer you to go cycling and trekking through the endless forests, canyoning and rafting in the hidden gorges. Go visit the small Slovenian towns and villages and taste authentic Slovenian wine and food.
For who are they meant, and how are they carried out?
Our vacations are carried out for small groups up to 16 people, because in this way our guides can fully attend to the guests. The vacations are performed with a mobile unit which besides the van also includes the driver and the guide. The locations are carefully chosen, that's why we drive from one location to another in the course of our several days long tours.
Spend your precious time in Slovenia
Slovenian mountains, valleys and rivers represent one of the last remaining intact nooks of Europe, where alpine flowers blossom and in whose clean rivers and creeks fishes swim. The most interesting thing is that the Slovenian forests are beside other wild animals still inhabited by the brown bear, the wolf and the lynx.
Hidden nooks, which we discover for you
Beside the well known Slovene tourist destinations such as Bohinj, Bled, the Soča valley, you can still find nooks, which are almost unknown and therefore the most beautiful. And when we are descending in a canoe down the river Kolpa or Krka, over the gurgling evergreen pools, or when we are rocking beside the islands of reeds on the periodic lake Cerknica, we think to ourselves that time has stopped. Here are also the Škocjan caves which have, due to the biggest known underground canyon in the world, since 1986 been part of the Unicef's wordly inheritance.
Slovenian towns are small and picturesque
Slovenian cities are small, picturesque and most of all friendly. In the maritime cities such as Piran, Izola and Koper, a person gets familiar with the smell of fish, the azure Adriatic sea, meets the colourful mediterranean flora and fauna, culture and cuisine. Oh, and the best thing is that a visitor can walk even around the capital Ljubljana in just a couple of hours.
Photos