Canyoneering Slovenia - Bohinj -
Grmečica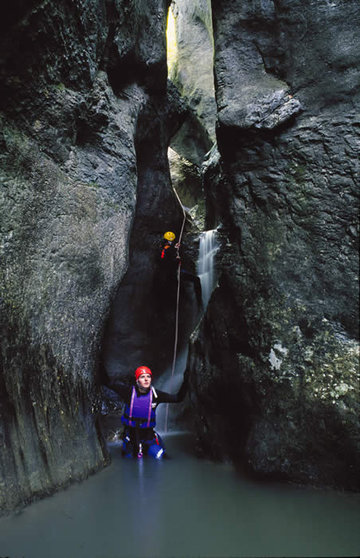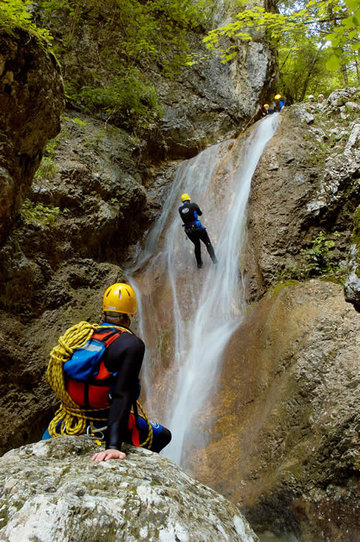 Already the name indicates (Grmečica - thunder) that Grmečica is the boldest challenge of them all. Canyoneering in the Grmečica canyon in Slovenia offers a shorter and a longer version as well. A rope is needed to descend over the high waterfalls (up to 8 m high) and the most courageous can decide to jump over the 8 m high waterfall and have a swim in the amazing green pool. As the gorge requires a lot of skill it is recommended to experienced and fit participants.
Gear:
Gear:
swimsuit
T - shirt
a towel
socks (if you wish)
Photos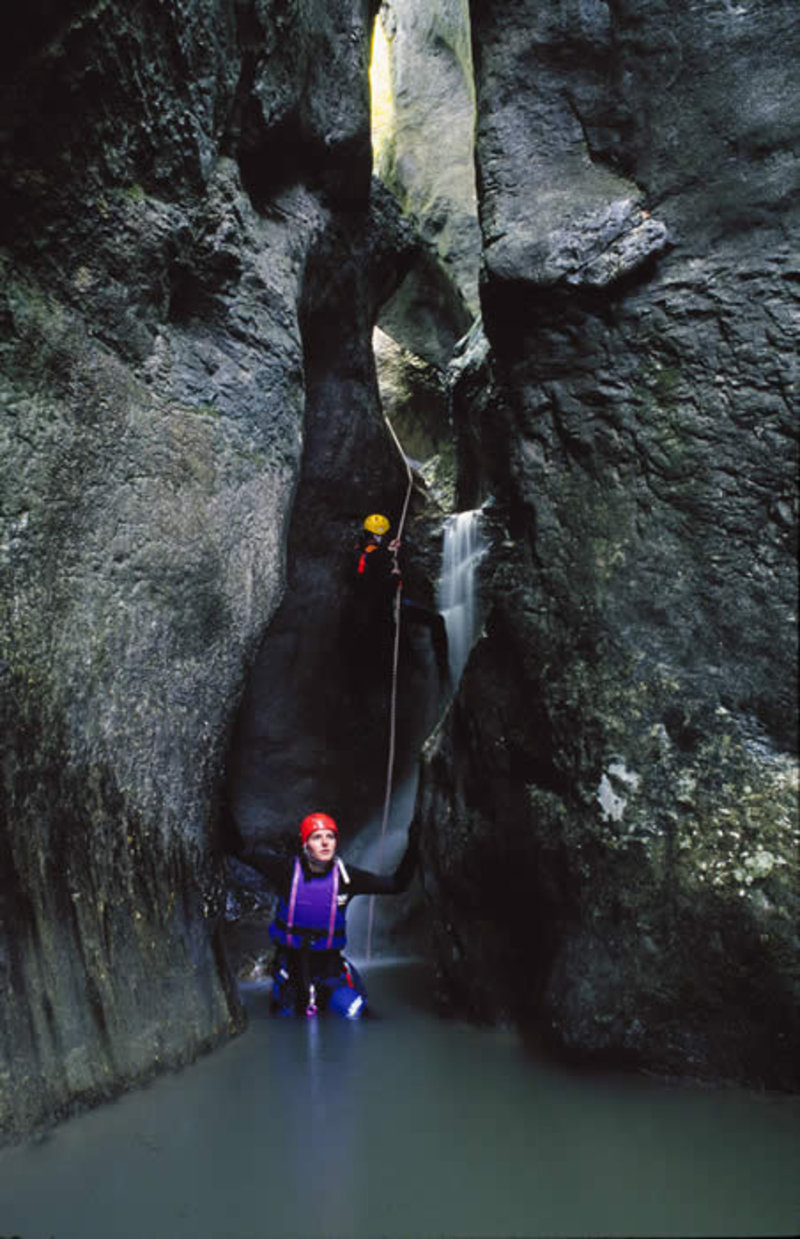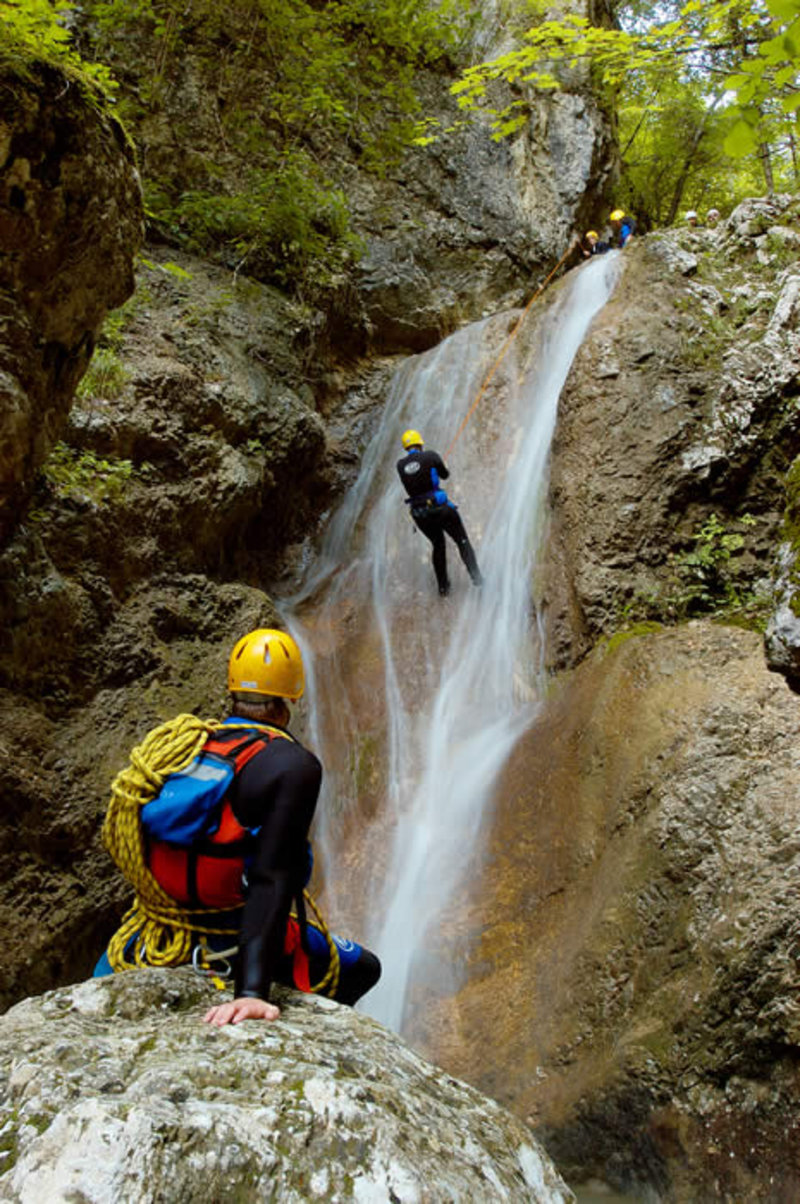 Details
4 - 5 hours (short)
duration
good weather and water conditions
season
Price:
Price includes:
Extra payments on your request:
transfers on the location
lunch or dinner
guided sightseeing
General travelling conditions and travelling instructions are part of the programme.