Canyoning Bovec -
Predelnica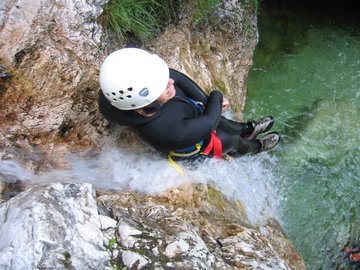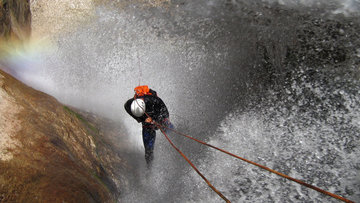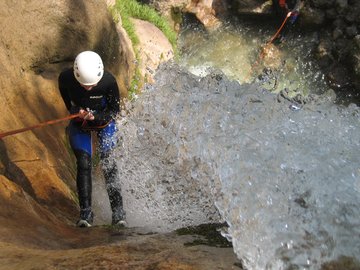 Winding down from the Predel pass at the border with Italy clear streams lead us on a scenic alpine adventure. In cold winters a playground for iceclimbers; now summer, we slide and jump down cascades. Magnificent views of Loska Stena, green pools and a great diversity of rappels. The upper Predilnica has prime canyoning for beginners and advanced.​
​We hike through a bouldergarden towards the lower Predelnica. Early this century a massive mudslide rolled down from Mangart painting this secluded section grey. Occasionally a freefall feature, here we tackle many wet and fun rappels. Grand Finale is a 40 meter waterfall and we hike through the gorge down to the village of Log Pod Mangertom. Lower Predelnica is best for a canyoneer with some experience.​
Upper Predelnica:
Walk in 30 minutes walk out 30 minutes.
Streamtime 2 to 3 hours.
Upper and lower Predelnica:
Walk in 10 minutes.
Streamtime 4 to 6 hours.
Gear:
Gear:
swimsuit
T - shirt
a towel
socks (if you wish)
Photos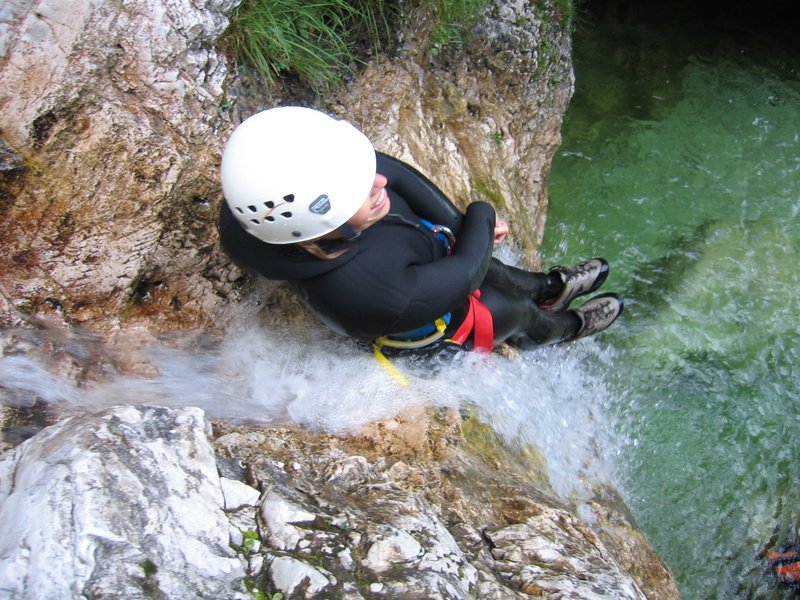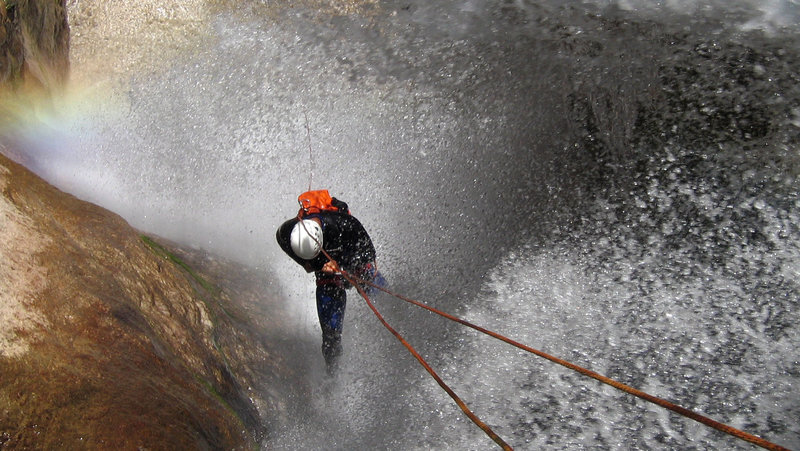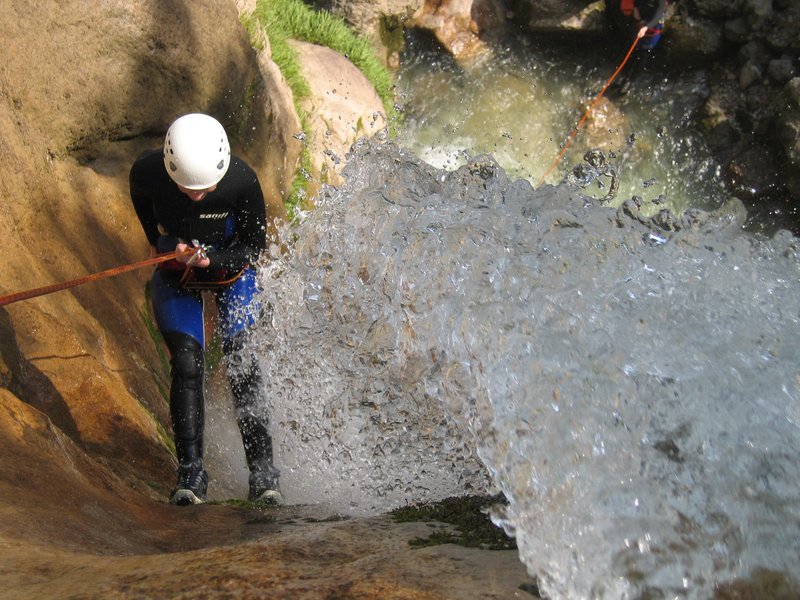 Details
2 - 3 hours (short) / 4 - 6 hours (long)
duration
Price includes:
Extra payments on your request:
transfers on the location
lunch or dinner
guided sightseeing
General travelling conditions and travelling instructions are part of the programme.